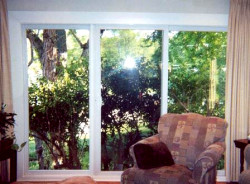 Eleet Glass & Mirror LLC is the glass company to trust in the Alexandria area if you need glass replacement, window repair, commercial door installation, glass shower door installation, and much more. Our services are extensive, as is our experience—we've been in the glass business for more than 20 years. We put that experience to work on every job, whether you need a custom mirror for your bathroom or a glass display case for your retail store. We believe in quality workmanship and customer service. Call now to learn more about what Eleet Glass & Mirror can do for you!
Our glass services include glass replacement, repair, and installation of:
Residential and commercial windows
Residential and commercial entrance doors
Storefront windows and doors
Single-pane and insulated glass
Glass-top tables
Glass display cases
Glass shower doors
Custom mirrors
Custom glass fixtures and panes
And more!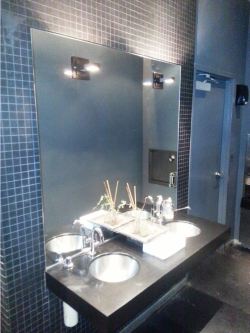 We also offer window screen repair for local homes and businesses, as well as emergency board-ups while we secure the materials we need to complete your window or door glass repair job. Whether you need a new commercial door after an accident or act of vandalism at your business, a new glass table top to cover a vintage table in your dining room, or glass shower doors as part of a bathroom remodel, Eleet Glass & Mirror is more than ready to step in.
We strive for superior craftsmanship, no matter how basic or complicated your project. We use state-of-the-art technology to bring our residential and commercial glass customers accurate and attractive results. You can rest assured that your new glass table top or window pane replacement will be clear, durable, and properly installed, while also matching your desired aesthetic.
Licensed and Insured for Residential and Commercial Glass
Eleet Glass & Mirror LLC is a fully licensed and insured glass company. That means you can feel completely confident putting your commercial windows, glass display cases, and custom mirrors in our capable hands. We strive to bring our customers the type of service you'd anticipate from a company as qualified as ours, both in terms of our expert workmanship and our professional customer service.
Affordable Glass Replacement and Install Rates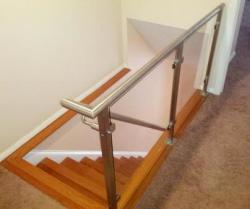 Whether you need window repair, custom glass fixture installation, or screen replacement, Eleet Glass & Mirror will get the job done right—and we'll quote you a price that's unbeatable in the local area. That's because we want to be known not only for our skilled craftsmanship and excellent service, but also for keeping our prices reasonable. No matter how large or small your job, we'll aim for superior service at some of the lowest prices in town. Plus, we'll back up our work with a one-year labor warranty, to truly protect both your space and your wallet. Call or e-mail Eleet Glass & Mirror LLC today for more information, and to book your appointment with one of our experienced pros!