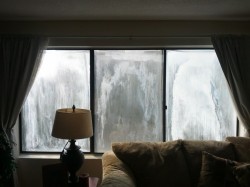 Are your windows foggy and cloudy, no matter how often you clean them? It might be time to replace the glass in your double-pane windows. Insulating glass windows have many benefits, but as they age, the seal between the two panes can break, letting air and moisture in and causing cloudiness. However, you don't have to switch out the entire window to fix the issue with fogged double-pane glass: you can just replace the insulated glass itself.
Eleet Glass & Mirror LLC is your choice for insulated glass replacement and installation in the Alexandria area. We have more than 20 years of experience in the glass and window insulation industry, which makes us more than qualified to tackle the work you need done. Call now to learn more about Eleet Glass & Mirror's solutions for replacing glass in double-pane windows!
The benefits of double-pane windows include improved energy efficiency and insulation, and resulting lower energy bills. However, once the glass is broken, foggy, or covered in condensation, the seal on your insulating glass has been breached. That means not only do your windows look less attractive, but they're also unable to provide you with the maximum benefits of insulated glass.
Eleet Glass & Mirror is staffed with pros who will talk you through the process of choosing energy-efficient window glass that is ideal for your space. The replacement glass for windows we install can improve temperature regulation in your home or workplace, lowering your energy bills. Insulating glass can also block unwanted light and sound. For your windows, sliding doors, and other glass surfaces, you'll love the benefits double-pane glass offers.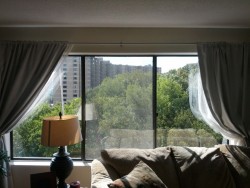 Our service roster includes installation and replacement of double-pane, insulated glass, as well as broken window repair. For foggy windows with a broken seal between the panes, we'll remove the glass from the window frame and put new insulated glass in. Eleet Glass & Mirror stands behind our workmanship with a 10-year warranty against the glass fogging or losing its seal. We also offer a one-year warranty on our window insulation experts' labor. It's all part of our effort to be Alexandria's best choice for insulated glass.
Reliable and Affordable Energy-Efficient Windows
At Eleet Glass & Mirror LLC, our motto is "Unbeatable service & unbeatable pricing." Whether you call to discuss replacing insulated glass at home or insulating glass for the patio at your restaurant, you can count on us for excellent workmanship, professional and friendly customer service, and some of the best prices in the local area. We'll quickly and properly install your new or replacement glass for windows, and we won't charge you an arm and a leg for the privilege of superior service. We'll even give you a free cost estimate for your job. 
For more information, and to schedule your appointment with our double-pane glass specialists, call Eleet Glass & Mirror today! We're fully licensed and insured for all of the services we offer, and we truly care about our customers' satisfaction. For glass insulated panes installed right and other glass services, why look anywhere else?