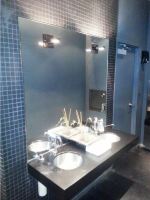 Installing a custom mirror in your home or business can truly enhance a room. Mirrors are functional, showing your reflection as you put on makeup, try on clothes, or work out, but that's not the only reason to have one in your space. Mirrors can also make rooms look larger, and custom mirrors in particular can act as décor accents. If you need a mirror company in the Alexandria area, you've come to the right place. Eleet Glass & Mirror LLC specializes in custom-cut mirrors matching your specifications. Whether you need a replacement bathroom mirror at home or gym mirrors at your exercise facility, we'll be there for you. Call now for more information!
We're pleased to cut and install new and replacement mirrors cut to size for:
Bathrooms
Vanities
Closet doors
Dressing rooms
Gym or dance studio walls
Decorative accents
And more!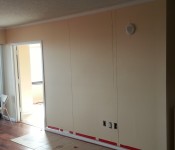 Our custom-cut mirror services don't just extend to the size and shape of the mirror. We'll also finish the edges using any style you choose. If you're looking for a beveled custom mirror, or if you need to install custom mirror glass with polished edges, Eleet Glass & Mirror can give you great results. We can also custom-cut mirrors to fit around electrical outlets and light switches. Whatever the needs of your space, we're ready to meet them.
Our top priority is giving you unbeatable service at an unbeatable price. You'll have a hard time finding more affordable custom mirrors in Alexandria and the surrounding area. We'll be happy to give you a free cost estimate for the custom-cut mirror services you need, and you can count on that estimate being one of the lowest you'll get. We want to be your go-to mirror company, which means bringing together quality workmanship, professional customer service, and great rates. Call now!
Gym Mirrors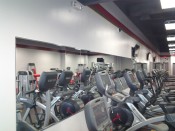 Do you operate an exercise facility, such as a gym or yoga studio? Call Eleet Glass & Mirror LLC if you need mirrors cut to size for your walls. The right mirrors will make your space look professional while also enhancing your clients' workouts. Plus, you need mirrors that can stand up to gym use, from bouncing in aerobics class to the possibility of getting hit with balls or weights. We'll install custom wall mirrors that are attractive and durable.
Dance Mirrors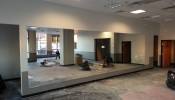 Dancers use full-length mirrors to learn choreography and perfect their form. As a dance studio owner, you need custom-made mirrors that work as hard as you and your students do. Contact Eleet Glass & Mirror to discuss your custom mirror glass needs. We'll work hard to give you custom wall mirrors that will help your students shine. Plus, we offer a one-year warranty on all of our labor, including installation or replacement of dance mirrors. Why trust your mirrors to anyone else?